It's time for the Smartwool Second Cut Project!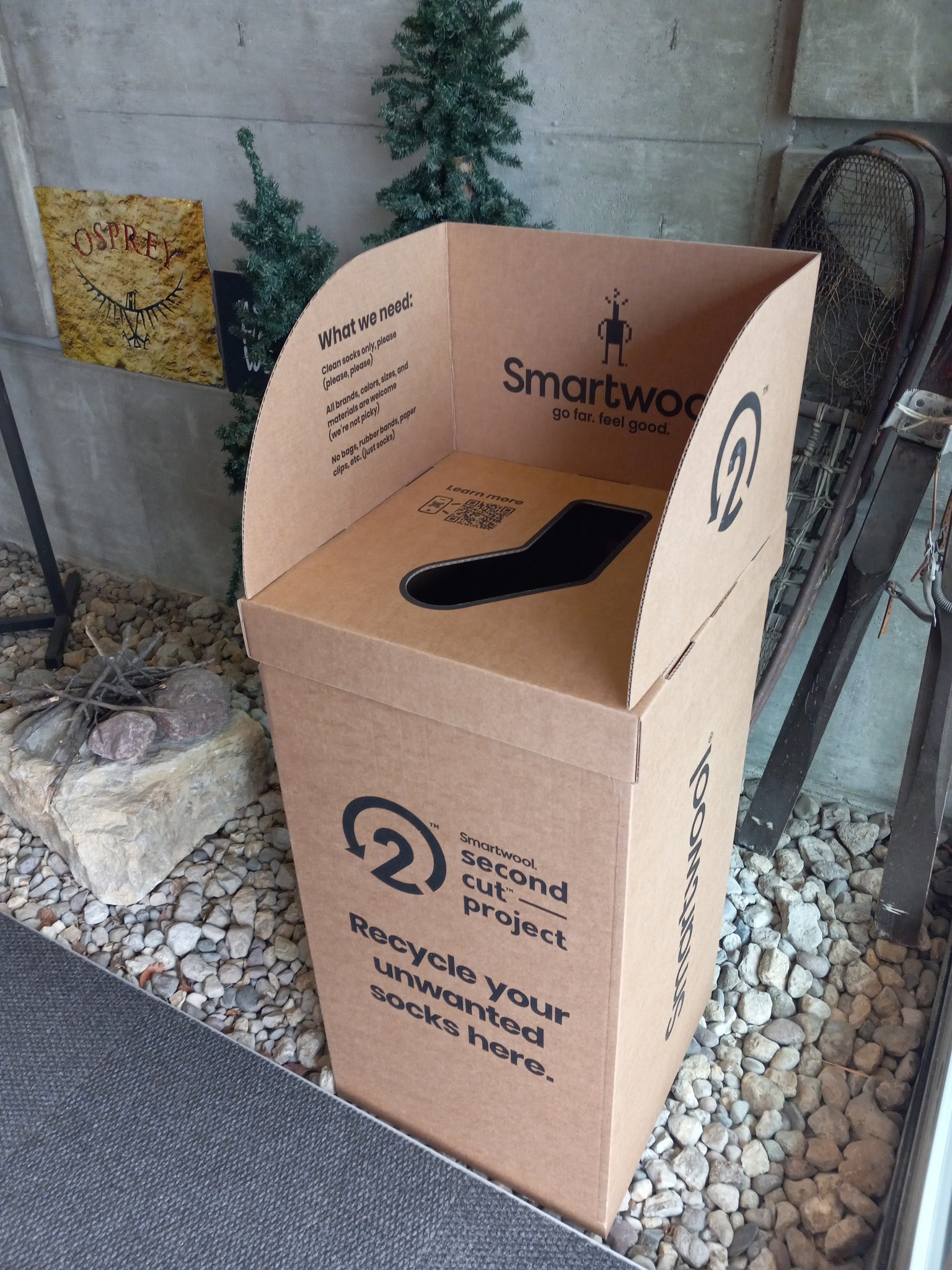 We are perticipating in the Smartwool Second Cut Project again. Come into our store and drop off your CLEAN unwanted socks and Smartwool will repurpose your old used socks for new product. Thus, keeping good materials out of the landfills.
Here's what Smartwool has to say about their campaign:
Circularity. What an idea. To make a product and also build a system to keep it out of the landfill after its first use is no small feat. But it's the right thing to do.

Which is why we launched the Second Cut™ Project on Earth Day 2021 to do just that—to begin building systems and experiments that lead us toward our goal of 100% circularity by 2030. With only 12% of clothing materials ending up being recycled, it's time for us all to come together to make a change. To protect what we love. We've been actively pursuing this project because it has the potential to disrupt how we make product, how our supply chains operate, and how the outdoor industry functions.
In our front entry you will see a big brown cardboard box with a sock shaped hole in the top.  So, if you feel like you want to participate, we encourage it.  This is our third year doing this project and we love seeing the collection of socks and materials that we are keeping out of the landfill.
To reiterate, your socks do not need to be Smartwool.  The donations can be from any brand, any color, and any size.  We and Smartwool just ask that they be clean!  One sock, pairs, or half socks.  We don't care. Just clean.  
You can learn more about this campaign by visiting smartwool.